Corporate Solutions Team
Swisspac Corporate Solutions Team
Swisspac specializes in technological and IT-related services such as computer/network/server infrastructure design, project management, deploy, support and manage.
Our company
Making Every Business a Technology Company
22Years' Experience in IT
More About Our Success Stories
In line with the aim to Transform Every Company Into A Technology Company, we at Swisspac has the skills deliver the service (design, build, run and support). These process are vital in order to have a smooth transition into the future of Data Technology
Resources
Get a copy of brochure on
Swisspac Portfolio.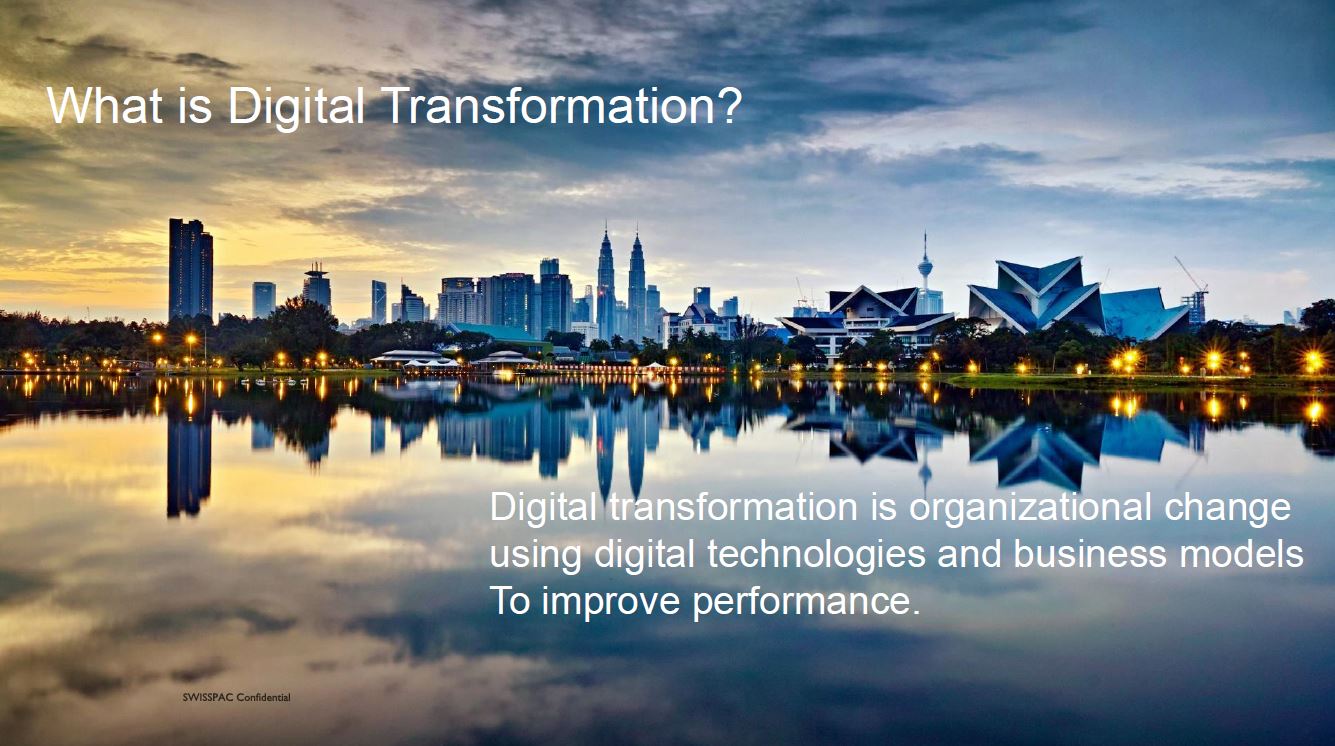 We excel in delivering optimal solutions.
Win Win Solution
Tell us your concern and we will iron it out on the table that enable us to close the deal.
Solution Design and Proposal
Solution design with the best product match and best practice in mind.
Deploy and Calibrate
We send our best engineer for the job and ensuring minimal interruptions during installation.
Project Documentations
At Swisspac, documents the project right from the start till the end. Customer will be aware of the items info and save time.
Highly Professional Staffs
Having obtained the official & formal training in IT technology and technical fields, our staffs know more than what they show.
Information Security Management
Information security has been a rising issue lately due to a series of scandals from big companies, rest assured, we're here.
Success Stories
Our customer in success Transformation


Jaya One Management Sdn Bhd
HR
We have transformed from traditional computers to fully Intel NUC 4 by 4 inch computers with LAN cable and Wifi Capable. This solution enabled our staffs to work from home during the Covid 19 Pandemic.


There are thousands of Web Hosting companies in Malaysia. But there's nothing like Swisspac Resources Sdn Bhd. They are a specialist in hosting business websites and emails.


Ir Shah Mohd Adnan
Engineer
Swisspac reduce my Operating Expenditure in maintaining my IT infrastructure while keeping all are with latest technologies. I got my office network health at the tips of my finger now with the implementation of Ruijie Cloud Managed Networking.


Chung Ling High School (Private)
IT Admin
The cloud managed networking on LAN and Wifi solutions deployed by Swisspac reduced my troubleshooting time and also more easy to manage via its mobile app. Best of all there are no subscription fees.