Jabra GN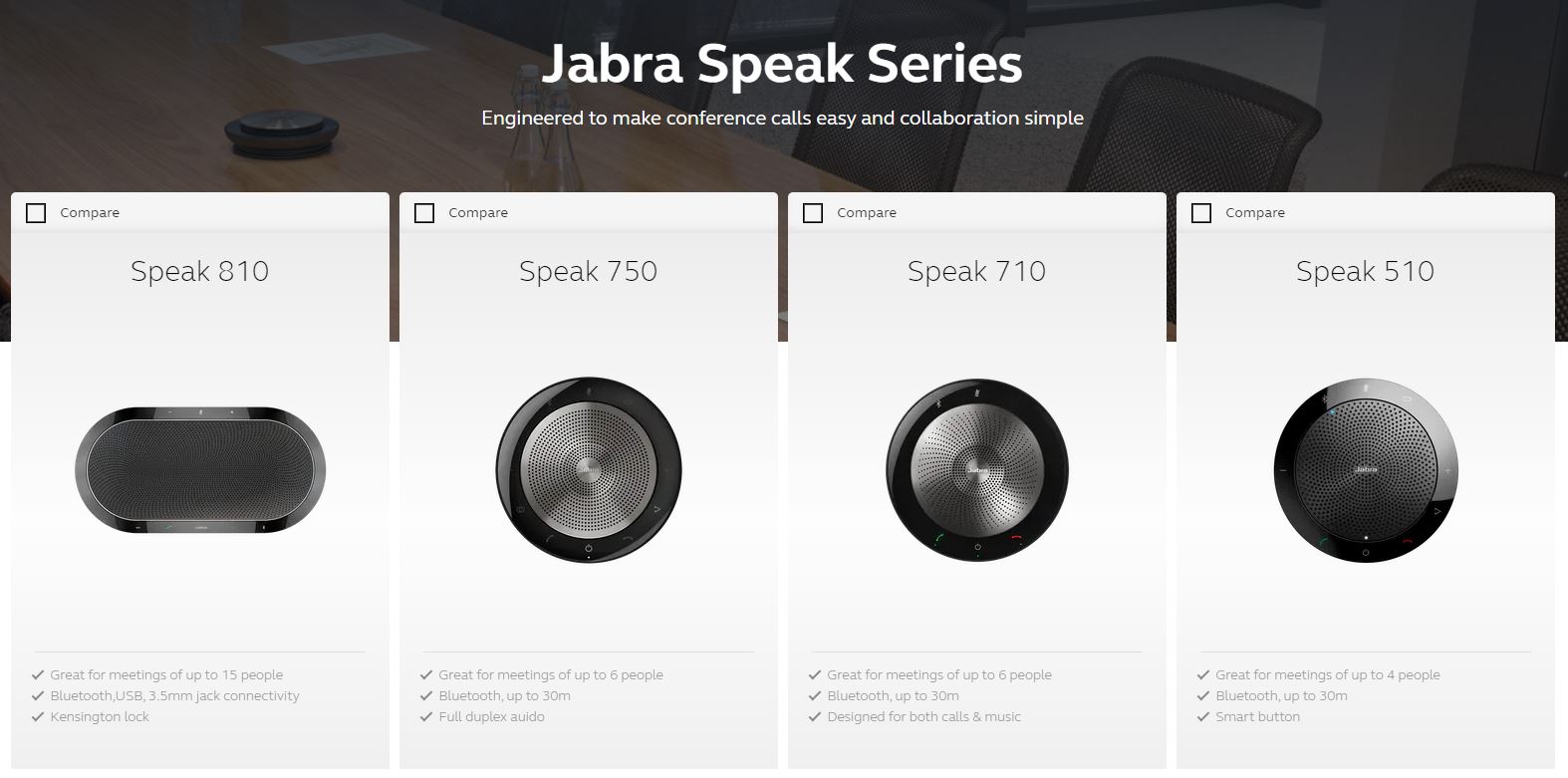 Jabra Speak Series
Need office speakerphones for crystal-clear communication in your client meetings and catch-ups? The feature-filled Jabra Speak series makes conference calls easy with intuitive interfaces, multiple connectivity options such as Bluetooth® and superb sound quality.
Whether you need a central speakerphone for your office boardroom or a portable device that's perfect for travelling with you on sales pitches, the Jabra Speak series has the speakerphone for you.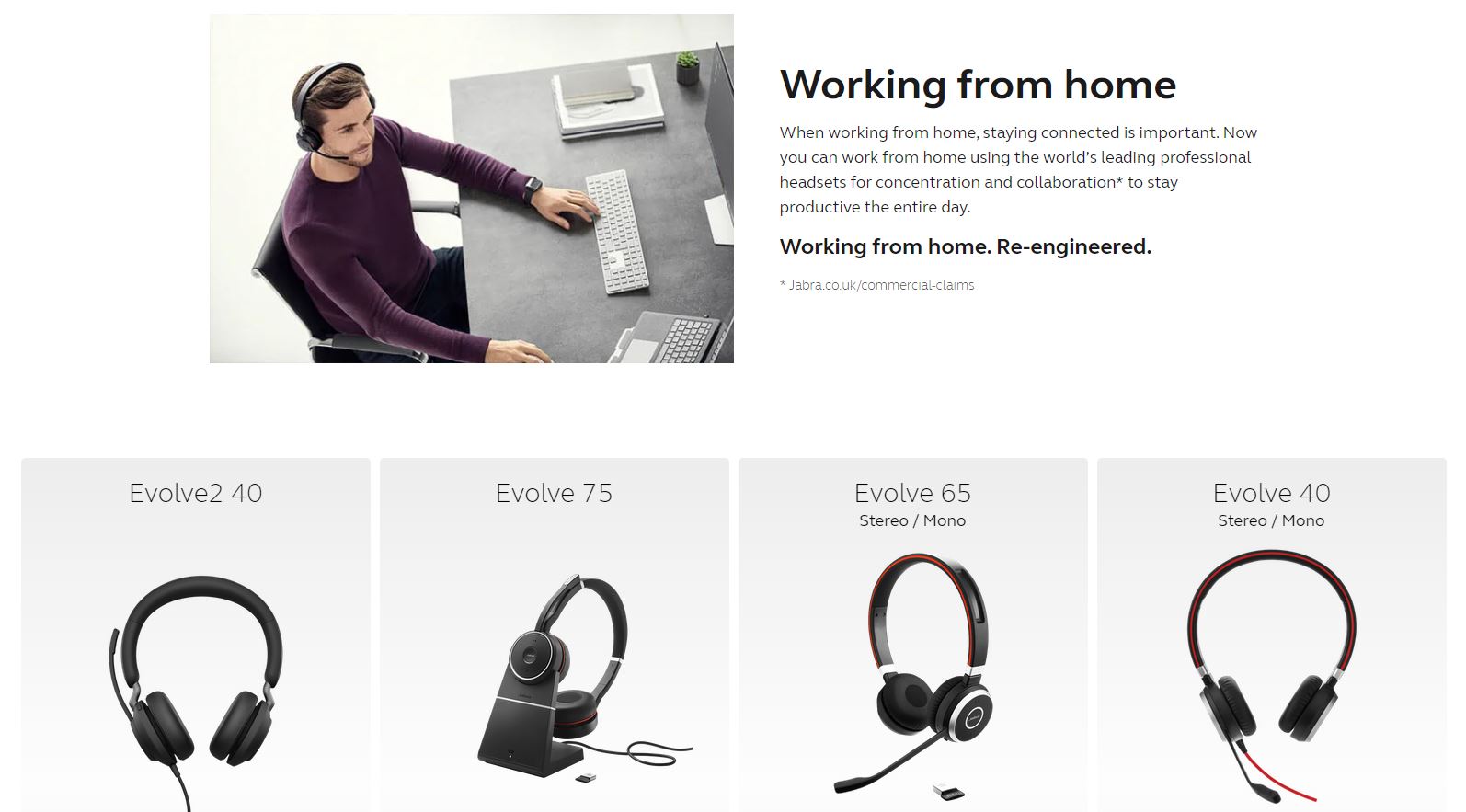 Working from home with Jabra Head Sets
When working from home, staying connected is important. Now you can work from home using the world's leading professional headsets for concentration and collaboration* to stay productive the entire day.
Working from home. Re-engineered.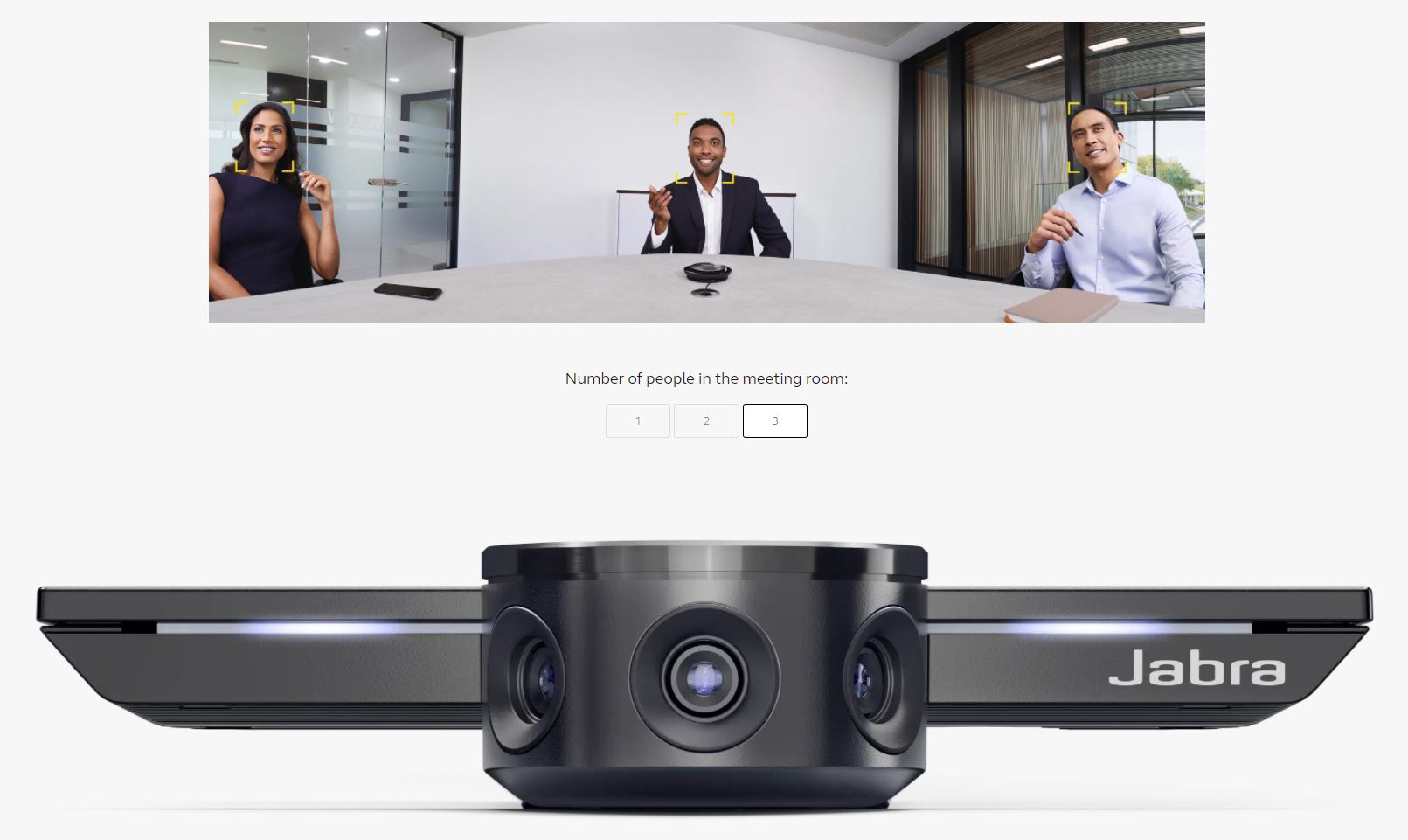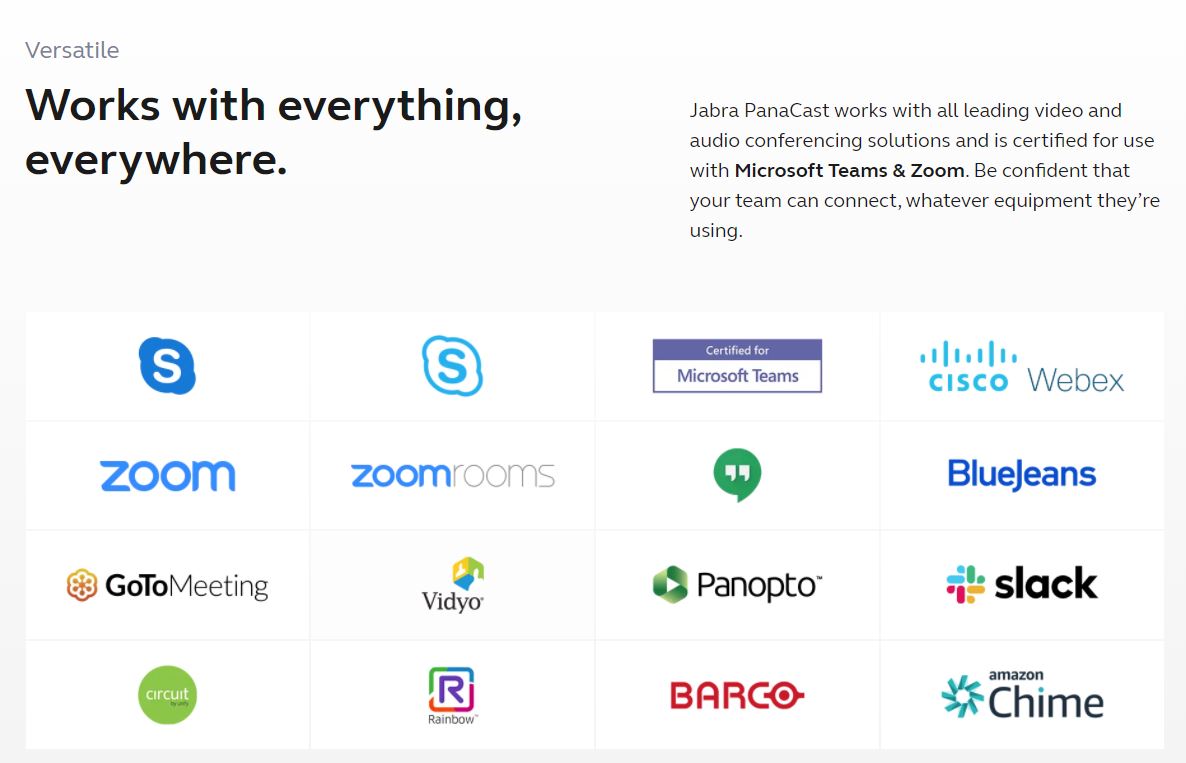 JabraPanaCast
Engineered to be the world's first intelligent 180° Panoramic-4K plug-and-play video solution.
Jabra PanaCast works with all leading video and audio conferencing solutions and is certified for use with Microsoft Teams & Zoom. Be confident that your team can connect, whatever equipment they're using.